Combat Stress modelling sessions
Combat Stress is the UK's leading charity for veterans' mental health. Models for Heroes run a modelling session once a month for the cohorts to experience the hobby, learn a few skills and enjoy the models we provide. We also leave their art room's shelves full of models for the weeks to come.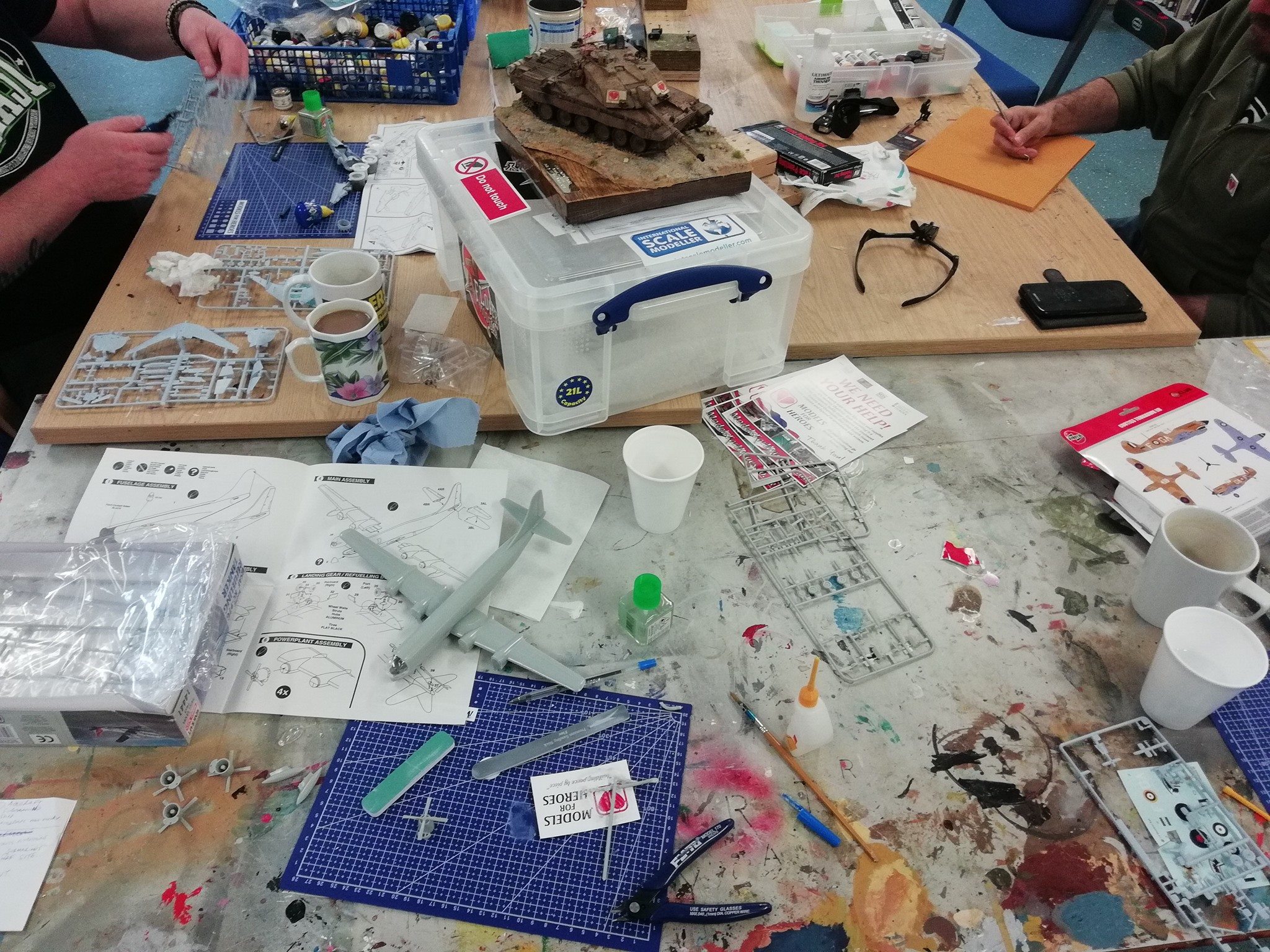 Combat Stress gave us this quote:

"The activity of model making has numerous therapeutic benefits for the veterans at Combat Stress, aiding their well-being and recovery. This can include the lifting mood and lowering anxiety, alongside the promotion of relaxation, a relief from stress and improving concentration. Model making also provides a sense of continued achievement and confidence building, and it is new hobby that the veterans can easily implement at home."
We are really pleased the staff at combat Stress continue to value and facilitate the hobby and agree with us that scale modelling is benefical to well being of our bravest.